Patient Information

The Vision Clinic
1808 Mission 66
Vicksburg, MS 39180
Phone: (601) 636-6364
Fax: (601) 636-1162
Proudly serving Vicksburg and
the surrounding area since 1980

Business Hours & Payment Information
Mon-Thurs 8 a.m. - 5 p.m.
Fri 8 a.m. - 2 p.m.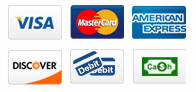 We also accept checks and Care Credit
We accept all major health insurances
See our complete list of
Medical and Vision Insurances


Before You Visit, Help Us Prepare
Thank you for considering The Vision Center for all of your eye care needs. To better serve you, we will need some additional information.

To save time on the day of your appointment, please take a moment to download and complete the new patient forms below. Remember to bring your insurance cards, a photo ID and a list of any medications and/or allergies.
This form requires Adobe Acrobat Reader to view and print. If you don't have Adobe Acrobat Reader, click on the icon below for your free download.